Oklahoma Cowboy David W. King is fortunate to reside on property his family has owned for over 100 years. Bordering the Verdigris River in Rogers County the King family raises livestock and a pecan crop. He writes from his personal experiences and from the tales passed down through his family.

Dave writes what he lives. As a horseman and steward of rural land, each and every day becomes subject matter for his column 'Pasture Gate'. With a wry, often satiric sense of humor Dave gives his readers a glimpse into what it is like to put family, home and livestock first.

This Native Oklahoman is a always ready with a story, joke or song. As an announcer David King is sought after for barrel races, horse races and rodeo events. As an Master of Ceremonies he has shared the stage with top Western Entertainers such as the award winning Cowboy Poet Debra Coppinger Hill and Poets/Singers Robert Beene, Trailboss Tom Hanshew, Fred Hargrove and Michael Martin Murphey. His laid-back style lends itself to the program which he keeps running on time and in an orderly fashion. In addition Dave is an auctioneer and helpful in planning Cowboy/Western Events.

As a Poet and Singer/Songwriter himself Dave is known for his keen sense of humor and dedication to his home state, Oklahoma. As a historian and horseman he is dedicated to the preservation of the Cowboy Lifestyle. All of this is reflected in his Poetry and Songs.

Dave is a USA Correspondant for MyOutback.tv of Australia where his monthly column 'Pasture Gate' celebrates the similarities between our cultures as pioneers and people of land and livestock. He is also the founder and online moderator for poetry group Cowboy & Bush Poets which posts and discusses both Cowboy and Bush Poetry.

CONTACT DAVE: pasturegate@gmail.com




ABOUT
DAVID W. KING
For Those Who Live the West and
Those Who Dream of Living It!
©Always Cowboy 2010 All Rights Reserved. No reproduction of the works on this site in any publication or media without the express written consent of site owner, author, artist or photographer. All individual copyright laws prevail for featured works. Site design by Wiener Dog. Photographic images ©Angela Wilkes-ABCPhotography.com, ©DLHill, ©DMHill unless otherwise noted. Snow photos on this page by Dave King.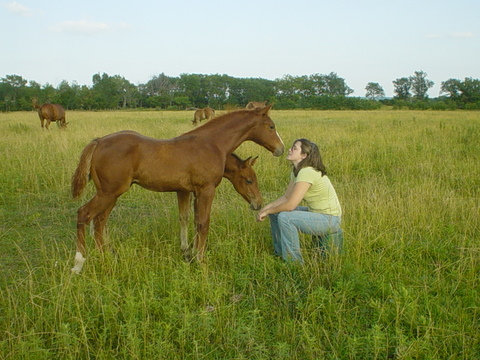 4DH RANCH

OKLAHOMA



Cutting and Ranch Work Bred Horses.

4DHRANCH.COM
---
DAVID'S PAGES


ARE SPONSORED IN PART BY :
Join David King at the
following events:
Cowboy ~ Poet ~ Columnist
Auctioneer ~ Announcer
Master of Ceremonies
Singer/Songwriter
USA Correspondant to
My Outback

~*~~*~*~


COMING SOON! Read David W. King's Column and Observations.

"Honor, Character and Integrity,
a hard day's work for a good day's pay,
That's how a Cowboy justifies his life,
each and every day." David W. King
David's Poetry

*Page 1
*Folks, They Call Me Cowboy
*Gaurdian of the Cattle and
Getter of the Gate
THE GUARDIAN OF THE CATTLE
AND THE GETTER OF THE GATE

I'm 4th generation on our piece of land, my son he's number five,
When I was young Dad gave me a title, to make a boy's spirit thrive;
To give a sense of meaning and heart,Dad left nothing to fate,
I was the Guardian of the Cattle and the Getter of the Gate.

My job was to feed each morning and night, keep an eye on cows each day,
Once a week I would ride fence lines, and make sure there was plenty of hay.
Dad worked his job in the city and most nights he came in late,
that's why I always guarded the Cattle and was the Getter of the Gate.


On the weekends we worked together, his old pickup is what we'd take,
I'd tell him all he wanted to know and jump out and open the gates.
I wanted my Dad to see my good work and for his "GOOD JOB SON" I'd await;
'Cause he made me the Guardian of the Cattle and the Getter of the Gate.

Sometimes we'd cull a cow or two or mend a broken strand,
to make guardin' cows much easier, my Dad would lend a hand.
He never let on to what he did to keep this boy's life straight;
He just made me Guardian of the Cattle, and the Getter of the Gate.

Years have passed and so has Dad, but we're still on this land,
I remember what he taught me, to make a boy into a man;
When it came time to name my son, I didn't leave that to fate,
Dustin is the Hebrew word for the 'Guardian of the Gate'.

It's not just the Land we always guard, Family Heritage must be guarded too;
Teach the next generation to open the gates for those next coming through.
Raise up a child in the ways of the Lord, and they'll always carry that trait
As a Guardian of the Cattle and Getter of Gate!

©David W. King

CROSSBAR K
RANCH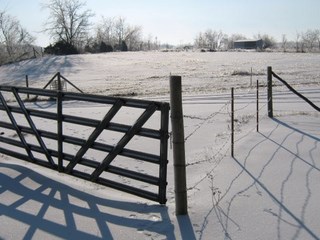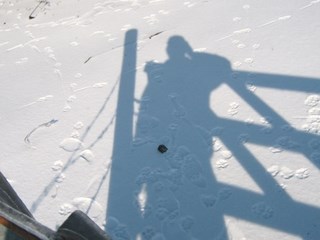 GOD
BLESS
AMERICA!

FOLKS, THEY CALL ME COWBOY

Most folks they call me 'Cowboy',
it's a name I wear with pride;
It's the way my Daddy taught me,
many years before he died.

I didn't learn the things I know today,
from the stars of the silver screen,
I came along a little too late in life
to know much about Roy and Gene.

Dad taught me a Cowboy's a gentleman,
tips his hat to the ladies and holds the door,
He still respects his elders,
And bends his knees before the Lord.

God, Country and Family,
of these he counts himself the least.
Puts his stock, his horse, his saddle first,
before he tends to his own needs.

Honor, Character and Integrity,
a hard day's work for a good day's pay,
That's how a Cowboy justifies his life,
each and every day.

'Cowboy' is not just a name,
it's a title a man must earn;
You get it by applying to life
the lessons you have learned.

You can't call a man a 'Cowboy'
just by putting him in boots and hat;
It takes a lot more fortitude
to make you all of that.

First time someone called me 'Cowboy'...

My Dad looked at me with pride,
took my shoulder in his hand,
'Cause he knew what he'd taught had stuck,
I was a man that would ride for the Brand.


Like Dad taught me, I'll teach my son,
To Honor and Character be true,
Then one day my pride will be justified,
when they call him 'Cowboy' too.


© David W. King
Dedicated to the two greatest men I have ever known, My Dad Woody King and my Son Dusty King.