COWBOY POET & SINGER


G. CASEY ALLEN
For Those Who Live the West and
Those Who Dream of Living It!
©Always Cowboy 2010 All Rights Reserved. No reproduction of the works on this site in any publication or media without the express written consent of site owner, author, artist or photographer. All individual copyright laws prevail for featured works. Site design by Wiener Dog. Photographic images ©Angela Wilkes-ABCPhotography.com, ©DLHill, ©DMHill unless otherwise noted.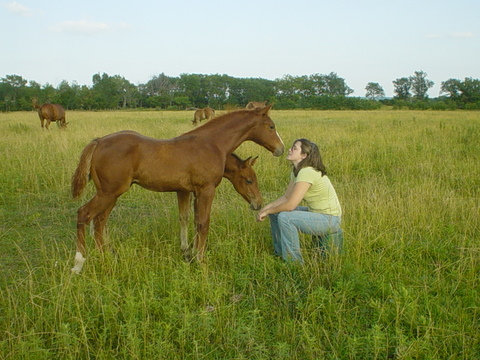 Sponsored in Part by

4DH RANCH

OKLAHOMA



Cutting and Ranch Work Bred Horses.

4DHRANCH.COM
---
G. CASEY'S PAGES


ARE SPONSORED IN PART BY :
Hire Casey to entertain at your next event.

CONTACT CASEY
Cowboy Poet
Singer/Songwriter
Humourist

~*~~*~*~


"So
, it's time to hang up my saddle, put my spurs up on a nail.
I'm believe I'm going to Texas boys it's the end of my earthly tale.
It's getting time for me to leave and break these earthly chains.
Saddle me up a pale horse and I'll ride those heavenly plains."

©G. Casey Allen
COWBOY POETRY by G. CASEY ALLEN
CROSSBAR K
RANCH

GOD
BLESS
AMERICA!

Grass and Water


His name was John Paul Slavens,
an old time buckaroo
when he was young, he'd made a hand,
knew just what to do.

He had a soft hand with horses,
he knew the ways of cow
He treated women like ladies,
not like men do now.

He was good with "youngins"
and when the work was done
he'd tell a story , spin a yarn,
have a little fun.

He was never mean or surly,
because he'd come to know
The good book's always right;
we'll reap just what we sow.

JP worked with us kids;
he'd smile the times we'd fail
He'd keep us working and learning,
riding the cowboy trail.

And sometimes during the lessons,
one of us kids would slip
into a place a cow had been
and left her little... "chip".

JP'd laugh when we made a "face",
slap his knee a time or two
He'd say, "It's only grass and water!",
as we tried to wipe off that "goo"

Well time moved on, his winter came,
I watched Old J.P. die.
I know he's gone to Heaven,
riding for the "Boss" in the sky.

Up there the water's always good,
the grass is stirrup high
He's a happy cowhand,
riding in the sweet by and by.

As I've traveled down life's trail,
I've "slipped" a time or two,
And more than once I've found myself,
"stepping' in brown goo".

I think back to my childhood with Old J.P.
showing me the way
of thinking and working like a cowboy,
I can still hear him say.

"It's only grass and water!"
I realize all ain't lost.
I pick up the pieces,
try again, disregard the cost.

The worst probably won't kill you,
tomorrow's another day
just pick yourself up, dust yourself off,
and try different way.

I've begun to realize
what I wish would go to another,
Is just my little trail to ride...
It's all just Grass and Water!



© G. Casey Allen



GOD
BLESS
OUR
VETERANS!

The Texas Outlaw


He said he was an outlaw, I had no reason to doubt it
His gravely voice and attitude, certainly did shout it

He played an old 12 string guitar, like the one Willie plays
He used six strings; it was enough to hear old cowboys in the haze

He shared his music, he shared his words, then he shared his soul
He told me of old warriors, and how it feels to get old

Of living and riding in a wild land, a land that has now gone tame
Not having any strength to fight, but too much spirit to quit the game

You haven't heard of him you say, I'm surprised, he is a legend
A sure enough, by God, Texas Outlaw, singer, poet and my friend.


Remember, "Sometimes outlaws ain't evil men.
Sometimes they're just men whose ideals went astray."
TR Stephenson

*Dedicated to my friend the late Texas Outlaw Poet TR Stephenson.

© Casey Allen 2002

G. Casey's Poetry
*Page 1

*Grass and Water
*The Hand
*Old Photographs

THE HAND

The moon is full and shining' tonight
just like those nights I recall
when cowboys were on the trail from Texas
herding' cattle to Kansas in the fall.

The crew's around the campfire,
Cookie's meal is done for tonight
And the boys are swapping' stories,
songs, poems and the like.

In my mind's eye I can see him
not much more than just a kid
Wide-eyed with the enthusiasm
of all the things they did.

And when in turn all had spoken,
with a joke or song or a lie,
all eyes turned to the kid
quietly waiting for his reply.

I expect he grinned and looked at the fire
hoping' that his turn would pass by.
But, seeing' it wouldn't, he cleared his throat
and these words were his reply...

I came west to be a cowboy
and learn to make a hand
and ride with a herd up from Texas
being part of a cowboy band.

You've taken me in to your bosom,
and been teaching me each step of the way;
Oh, not lessons like in school
but by showing me the right way;

Not in words or lengthy discussions
but by living' your lives each day;
showing a young sprout the reasons
of living' the cowboy way.

I know none of you are schooled
between you, there ain't one degree.
But, you're smarter by far than those professors
in those "back east" colleges to me.

You've taught me the reasons for living
by punching' cows and just living' each day
and by watching and learning, I'm making a hand...
I'll be a cowboy some day."

Gerry Allen © '96

Gerry Allen lives in Parkville, Missouri. He was born in Kansas City, Mo. and raised in rural Enumclaw, Washington. While a boy, Gerry lived in a log cabin with his parents, who ran a cow/calf operation. This rural upbringing gave him his deep appreciation for the land. He now brings that love of the American West to life in cowboy poetry, song and humour.

Gerry makes no claim of ever having been a "working cowboy". But, he has been kicked and run over. And more than once has had to remind himself, "It is only grass and water." He has been known to hire on for a day or two at the 4DH Farm & Ranch in Oklahoma to give himself a fresh perspective on ranch life. He is one who believes deeply int he spirt of the American West. And his personal experiences have given him a feeling of its romance and humor. And he enjoys sharing that with anyone who is interested.

Gerry performs both classic cowboy poems and his own original works. He is also a balladeer, playing guitar and singing cowboy songs. He often adds the title of "emcee" to his list of talents, thanks to his ability to keep programs rolling along and on time.

In addition, Gerry Allen is a talented water color artist. He specializes in Cowboy & Native American subjects. He is a bead artist and instructor.

In 2005 and 2006 he presented Cowboy Poetry at the International Gerard Manley Hopkins Summer School in Monisteriven, Ireland. He shares Cowboy Poetry in the libraries in Missouri and performs across the United States at various Cowboy Poetry Gatherings and Western Festivals. He is a wonderful addition to any program and is happy to tailor a show to fit the budget of any group.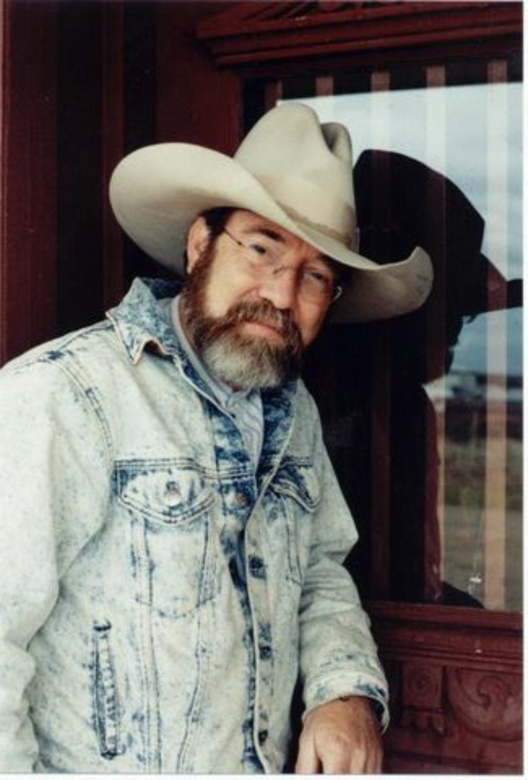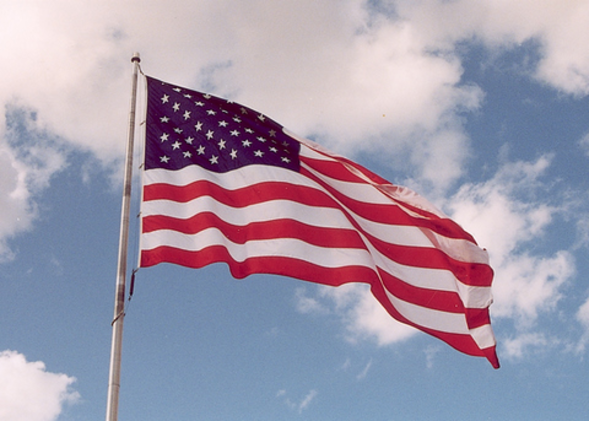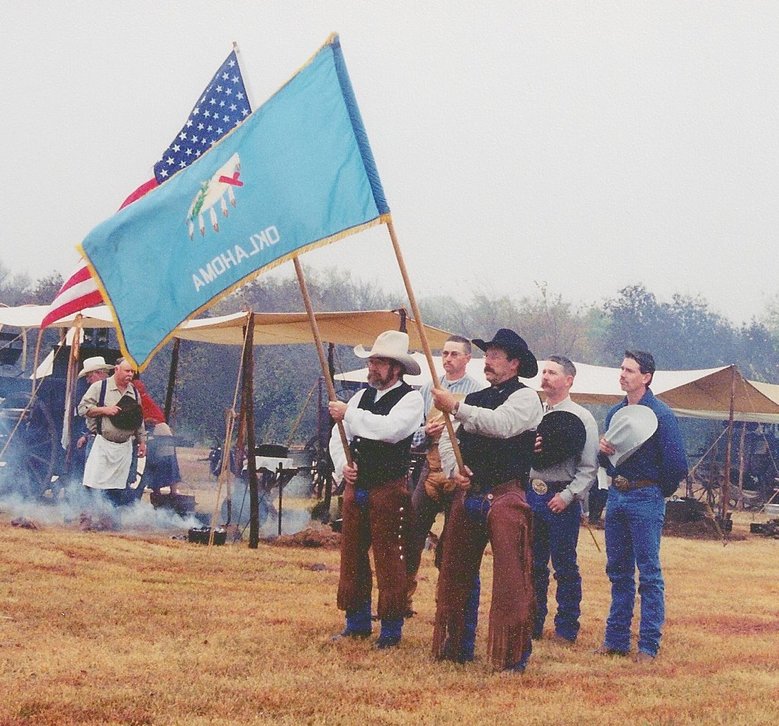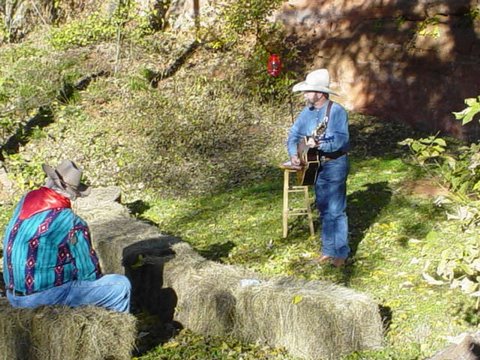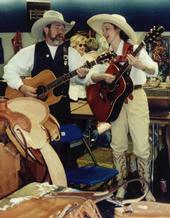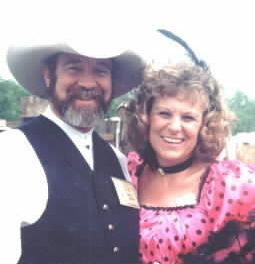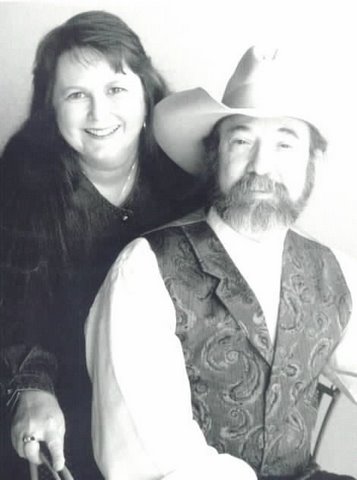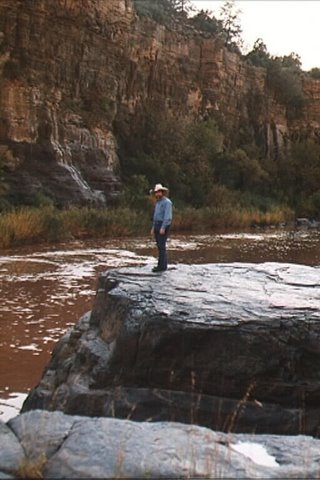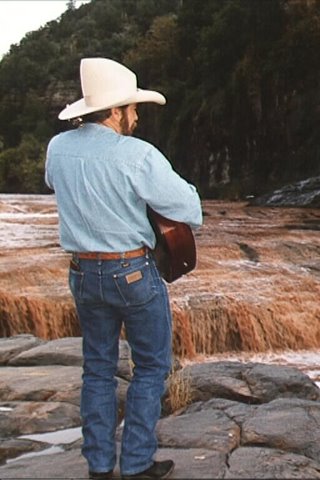 OLD PHOTOGRAPHS
Old black and white photographs

of men who lived long ago;

The faces of a young man

with many years to go.


An image captured in the flash of an eye.


Proud, mounted cowboys

frozen forever in a moment of time;


Captured now in bits of music

and little pieces of rhyme.


© 2005 Gerry "Casey" Allen