As the daughter of parents who grew up in farming and ranching families of Oklahoma and Texas, Teresa is proud of her roots. This Texas native has empathy for the agricultural industries and the people who make their lives in it. Her material reflects a desire to preserve her heritage and to share a female's perspective on living the cowboy way.

Teresa began performing her original works of poetry in the late '90's. She is the resident cowgirl poet for the Ft. Worth

COWTOWN OPRY

. She is also a TOP HAND POET at ALWAYS COWBOY. She has performed at the Red Steagall Cowboy Gathering in the Invited Poets session, the Booth Western Art Museum in Georgia and the National Cowboy Symposium in Lubbock, Texas.

She was nominated by the Western Music Association and is in the Top 10 in the Female Poet category and her CD is in the Top 10 in the Poetry CD category for 2009. She was honored by the Academy of Western Artists with their 2010 Will Rogers Award as Cowgirl Poet of the Year.

Teresa has worked in the Equine Industry for 19 years and is currently employed in Weatherford, Texas with Chris Cox Horsemanship.

She and her husband, Bobby, live in Northwest Parker County with their Quarter horses, goats and various other animals. Bobby builds bits and spurs in addition to his day job. They are te owners of the Coyote Creek Chuckwagon and they compete in chuckwagon cooking competitions, which gives her the opportunity to connect with people who share the same interest in preserving the Western way of life.

Most of Teresa's poems are inspired by her personal experiences; therefore people are able to relate to them, and they reflect her personality and witty sense of humor. Teresa's "zest" for life is often apparent in her poems, as well as her ability to make people laugh and touch their lives.

Teresa's western life column CHASING TUMBLEWEEDS features Cowgirl thoughts, western life, news, events and thoughts. Follow her at the link here at ALWAYS COWBOY and enjoy her regular posts.

In addition Teresa and friends share inspirational poetry and music with local groups and cowboy churches. She has a had a video featured on the web TV show COUNTRY CHURCH TV.

CONTACT:
To book Teresa for your event or gathering email her at: TERESA BURLESON
ABOUT
TERESA BURLESON
2010 Academy of Western Artists Cowgirl Poet of the Year


TERESA BURLESON
For Those Who Live the West and
Those Who Dream of Living It!
©Always Cowboy 2010 All Rights Reserved. No reproduction of the works on this site in any publication or media without the express written consent of site owner, author, artist or photographer. All individual copyright laws prevail for featured works. Site design by Wiener Dog. Photographic images ©Angela Wilkes-ABCPhotography.com, ©DLHill, ©DMHill unless otherwise noted.

***Additional family photos provided by Teresa Burleson and Chris Cox Horsemanship Company.

---
TERESA'S PAGES
ARE SPONSORED IN PART BY :
4DH RANCH

Horsewoman ~ Poet
Columnist~ Storyteller Songwriter
Inspirational Speaker
Chuck Wagon Cook

~*~*~*~


"Sit tall in the saddle and pull yer hat low.
May the Lord ride with you where 'er you may go."


Teresa Burleson
Teresa's's Poetry

*Page 1
*The Cowgirl Way
*Daddy Said
*Grandma's Legacy
*Saddle Pals
*Udder Wimmen
Grandma's Legacy



After Grandma's passing it came time
to pack away her possessions.
It was a reminder that day that death
is one of life's hard lessons.

She was a good woman loved by all
and taken before her time.
Now the ranch will be divided up
into his, hers and mine.

When packing up a drawer,
full of long johns and woolen socks,
I came across my name
written on a brown card board box.

When I took off the lid
her familiar floral scent filled the air.
I no longer felt alone,
it was as if she was standing there.

Inside the box were just a few
of Grandma's special things,
Like an embroidered hankie
and her and grandpa's wedding rings.

There was an old black and white photo
of Grandpa dated 1948.
And a rusted Southwest Cattle Raisers sign
that use to hang on the gate.

And there beneath it all was her Bible
with the cover cracked and worn.
The same one she would sit and read
in the early hours of the morn.

Inside it she'd marked pages
and written notes here and there.
Some scriptures were underlined
and she'd hi-lited the Lord's prayer.

Little scraps of paper were tucked
between the old yellowed pages.
Each one held a bit of wisdom
that would last throughout the ages.

There was a marker
in St. John, chapter 3 verse 16,
And a letter with her prayer
that I would come to know the King.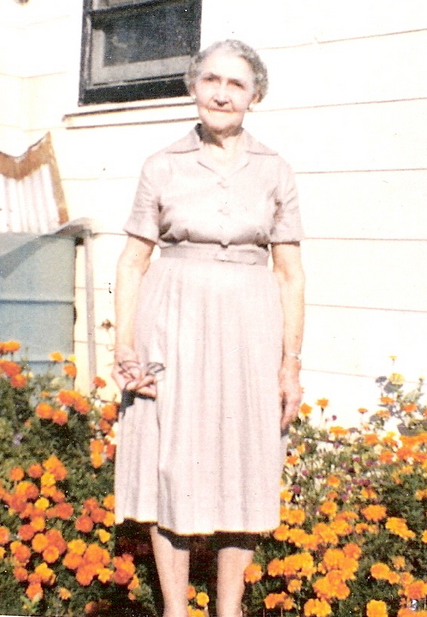 In the days that followed I read of Jesus
and his miraculous deeds.
And how he loved us all
and how he'd supply all our needs.

I learned about the devil
and how he came just to deceive.
And how Christ gives life eternal
if we would choose to believe.

Yes, I found a treasure
in the items Grandma gave to me.
Among the things in that box
she'd left her legacy.

Who would think, packed in cardboard
I'd find a Grandma's love.
Who'd believe that in that box
I'd find salvation from God above.

© Teresa Burleson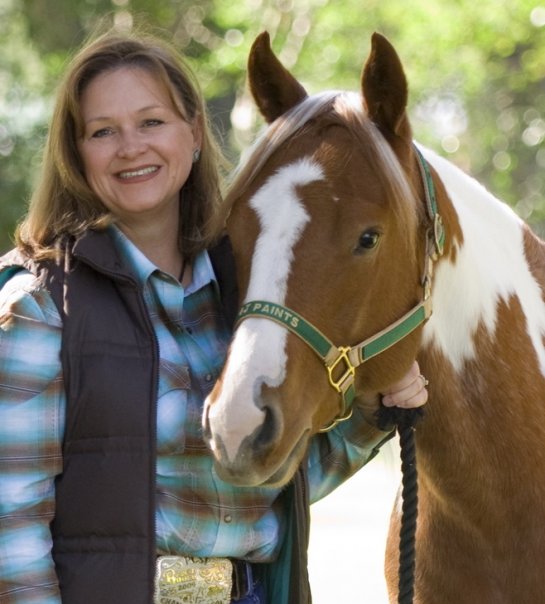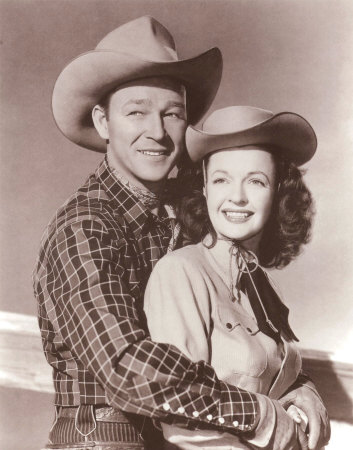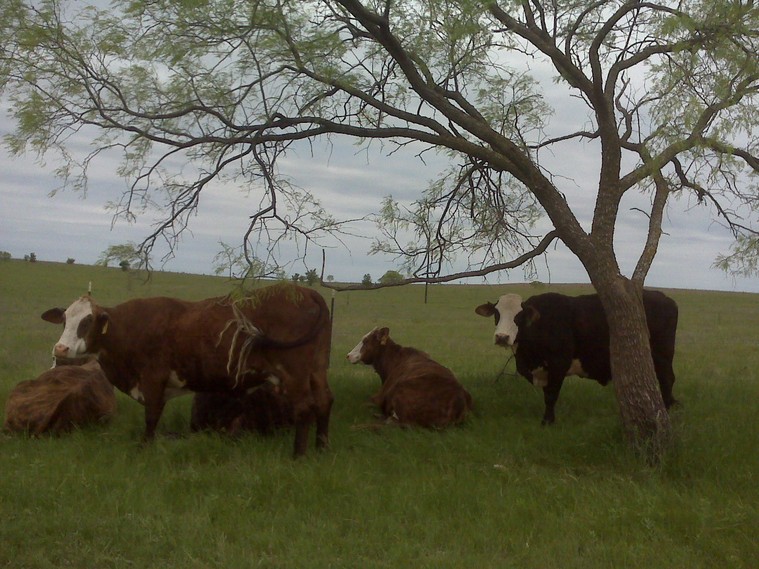 COWGIRL QUOTES
LITTLE PIECES OF WISDOM
FROM LADIES OF THE WEST

"The way to avoid housework is to live outside," - Nellie Braken in 1887.

~*~

"I'm rough and I'm tough and I don't wear bloomers."- Nellie Braken in 1887

~*~

"Age doesn't matter to me, but it seems to matter to my body and face,"
- Jody Bell in 1886.

~*~



~ Teresa's Schedule ~




*JAN. 24, 2011-

Teresa will be appearing at Campfire Tales at the Fort Worth Stock Show Sale Arena. (Show runs Jan. 24, 25 & 26.)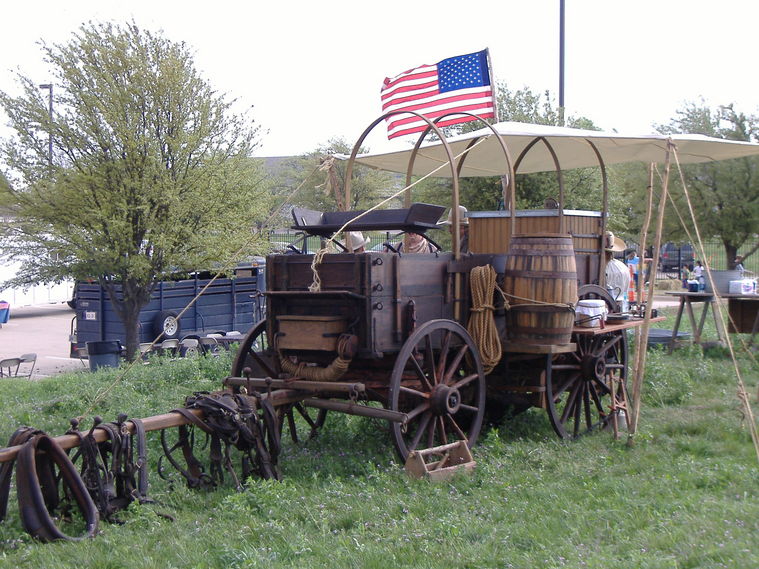 The Cowgirl Way



This feller told me God made women just for men and they should be mild and meek.
And they oughta be at home cookin and cleanin and pregnant in bare feet.

And he said women are the weaker sex and that may have some truth to it.
But he don't know that what a cowgirl lacks in muscle she makes it up in grit.

And weaker don't mean meeker so that feller better remember,
That strength don't come from muscle if you're of the cowgirl gender.

I may not be able to lift and carry as much weight as any man,
But I can pull my own weight and I can sure 'nuff make a hand.

I work hard and when the sun goes down I know I've earned my pay,
You see, I believe in ridin' for the brand cuz that's the cowgirl way.

And I can ride with a cowboy or alone and complete many a chore.
Then cook up a meal that tastes so good he'll be askin' for some more.

And whether I'm at my kitchen stove or keeping the brandin' fire a goin',
At the same time, I'll be the one keeping the home fires a-glowin'.

Now I don't mind workin' or sweatin' or getting' all over dirty.
But I do like to be fluffy and frilly and make myself look purdy.

I'm strong enough to build the fence, set the posts and stretch the wire,
And you can bet your boots, I'm cowgirlie enough to light my cowboy's fire.

I can raise an orphan calf, raise a garden and even raise a child,
And I might climb on a colt that most would think too wild.

My hands may be rough and calloused from the chores I do each day.
But my heart is still soft and tender cause that's the cowgirl way.

And I like for a feller to tip his hat, let me go first and open up my doors,
But I am not helpless or fragile and I can saddle my own horse.

I make a good pardner, not a possession or something that you own,
And I think for myself so don't try to boss me, I'm a cowgirl fully grown.

I have strength and it comes from a pride in what I stand for, who I am and what I do.
And because no matter which trail I choose to ride the Lord is ridin' right there too.

As for that feller that said God made women just for men, he wasn't plum' wrong.
You see, God made Eve for Adam and I know he made her strong.

Now I hope you don't think I'm braggin', I just want folks to understand,
That it aint just the cowboys that are able to make a good hand.

And I believe I speak for cowgirls everywhere, especially when I say,
We'll stay true to our hearts and strong in spirit cuz that's the cowgirl way.

©Teresa Burleson
1896 Mitchell Wagon.
Fully restored and outfitted.

Contact:
EMAIL
COYOTE CREEK CAMP
CHUCK WAGON
DADDY SAID


"Ride tall in the saddle, make a hand, cause you know
the Lord is always watchin" Daddy said pointin' to the sky.
Thinkin' back to all his words of wisdom that I ignored,
kinda brings a tear to my eye.

I long to go back 20 years ago
so I could sit and talk with him once more.
I heard that a little girl's first love is her Daddy
and he was sure 'nuff the one I adored.

Even though he never said, "I love you,"
that's o.k., I knew it wasn't his way.
I never had reason to doubt it
because somehow he showed me everyday.

He was respected and a man of few words
with skin that's brown like leather.
It revealed his Indian heritage
and years of being in the weather.

I remember his hands,
they were calloused, cracked and rough.
That's because he worked a lot,
he made sure we had enough.

He wore that LBJ style hat
and he smelled like cigarettes, coffee and Old Spice.
When he left in the mornings I'd lay on his pillow
cause it always smelled so nice.

Daddy was a quiet man
and he wasn't much for idle chatter.
When he did talk I should have listened,
he spoke of things that matter.

Folks knew him as kind and gentle
but he could be hard if need be.
I knew he could get angry,
I saw it once and I'm glad it wasn't at me.

Daddy said that any job worth doin'
is always worth doin' right.
And he said,"don't argue with your momma,
you'll never win that fight."

"Live so you can hold your head up,"
meant don't bring shame to you or your kin.
I know the things he said were true
and they come back to me again and again.

Daddy said, "When workin' with dogs, horses and cattle,
patience is the key."
"And it's the same with people,
don't expect folks to be like you and me."

If he were here with me now I'd pay better attention
to Daddy and the things he was sayin'.
I'd heed that advice about havin' faith
and startin' and endin' my day with prayin'.

But he's rode on to Glory
so I'll ride on ahead just as if he were around.
Ridin' tall in the saddle, I'll make a hand,
cause you know, Daddy might be lookin' down.

©Teresa Burleson

Udder Wimmen

I signed on with his outfit for better or for worse,
But every year it happens, it's like a rancher's curse.

His mind is somewhere else and he forgets he has a wife,
His thoughts are all about the utter wimmen in his life.

When he comes in late I don't ask where he's been cuz I know;
But I don't want to seem jealous so I just let it go.

And he's bone tired and cranky and I have to put up with him!
But that don't matter, afore too long he's out with them again.

He'll creep out in the dark of night and he doesn't even try to hide it,
And their fragrance was left on his clothes and he never even denied it!

He becomes a man obsessed, thinking of them night and day,
I've come to believe he can't help it, he's just turned that way.

So I pine away for him in silence, longing for his affection,
Hoping it won't be long before his heart turns my direction.

But I wonder if he'd notice me if I had those big brown eyes.
And surely he'd look my way if I could swing my tail to swat the flies!

Would he pay more attention if I had split hooves for feet?
And mercy me! With teats like theirs how can a girl compete!

I shouldn't fret, when he's done with them he'll be all mine.
And I'll have my husband back 'til next year at calvin' time.

When you can bet that cowboy will move both heaven and earth,
To be there to assist his first calf heifers giving birth.

©Teresa Burleson
Saddle Pals

Back in the day when the world knew wrong from right,
And bad guys wore black hats and good guys wore white.

Back when movies and music still had morals and couth,
And this nation still believed in the innocence of our youth.

There rode Roy Rogers and Dale Evans, our true saddle pals,
And they were heroes to all of us little cowboys and cowgals.

They'd spend their days defeating outlaws and righting wrong,
Then they'd gather with their friends and sing a snappy song.

Roy the King of the Cowboys and Dale the Queen of the West,
Upholding truth and justice was their lifetime quest.

Ridin' tall and shootin' straight were the rules of their game.
They didn't do things to bring dishonor to their name.

There'd be no scandals or gossip of them on the evening news.
Just mentors that taught the straight 'n narrow's the trail to choose.

As role models Dale didn't show much cleavage, Roy didn't show much skin.
But they showed us that somehow the good guy would always win.

They didn't preach morality they just lived it everyday.
By their example we saw it was good to live the cowboy way.

A tribute to Christian faith and teachers of fair play
They were icons that influence us even still today.

The world not only misses them and their Saturday picture show.
But we miss the way of life that our children will never know.

They rode into our lives and no one can take their place.
And the memories they gave us time cannot erase.

Let's honor Roy, Dale, Trigger, Buttermilk, and even Nellie Bell.
And live by those lessons that they taught us so well.

And when we're called to glory, we'll saddle up with Roy and Dale
And once again we'll ride with them down that Happy Trail!


© Teresa Burleson Saddle Pals


TERESA IS PROUD TO BE
THE RESIDENT POET
OF THE COWTOWN OPRY!


Join the Cowtown Opry each Sunday at 2:00 p.m. on the steps of the historic Livestock Exchange Building located at 131 East Exchange Avenue in the Fort Worth Stockyards National Historic District, to enjoy Western Music, Poetry and Entertainment.


For more information on attending a performance or joining the
Cowtown Opry go HERE.




*Cowtown is a 501(c)3 non-profit
IRS approved organization.

TERESA IS A FAN OF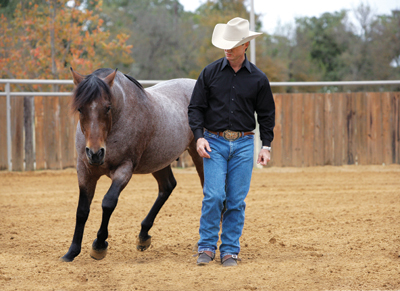 ---
---