COWBOY POET & SINGER


TRAILBOSS TOM HANSHEW
For Those Who Live the West and
Those Who Dream of Living It!
©Always Cowboy 2010 All Rights Reserved. No reproduction of the works on this site in any publication or media without the express written consent of site owner, author, artist or photographer. All individual copyright laws prevail for featured works. Site design by Wiener Dog. Photographic images ©Angela Wilkes-ABCPhotography.com, ©DLHill, ©DMHill unless otherwise noted.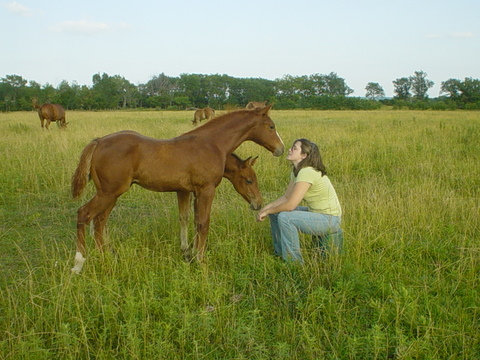 4DH RANCH

OKLAHOMA



Cutting and Ranch Work Bred Horses.

4DHRANCH.COM
---
TOM'S PAGES


ARE SPONSORED IN PART BY :
Join Tom at the
following events:
Cowboy Poet
Singer/Songwriter

~*~~*~*~


COMING SOON!
Music Clips of Trailboss Tom's Music!

"YEEEEEHAAAAW! Hear the Cowboys Yell!"


Trailboss Tom Hanshew
CROSSBAR K
RANCH
GOD
BLESS
AMERICA!

THE VISIT


While sleepin' in the bunkhouse, I heard a creakin' of the door.
With one eye barely open, I watched as the others snored.

I heard spurs that jingle and boots on the rough wood floor
But no cowhand has entered just a shadow nothin' more.

I've heard stories 'bout a wrangler, how time and time again.
He visits this old bunkhouse just lookin' fer his old friends.

He died while ridin' nighthawk in rustler's canyon so they say.
Cut down by a coward's bullet no more to see the light of day.

But he comes back here a visitin' lookin' fer his old friends
Wandering in the night and lonely searchin' now and then.

A few have said they seen him just a glimpse a time or two
Like someone was watchin' from the shadows as nighttime drew.

Dry grass and twigs would crackle then silence as you listen in vain
You shudder and go about your business still watchin' jest the same.

It seemed like I lay there for hours though maybe jest a minute or two
While he walked from one bunk to another as my fear and panic grew.

I barely breathed as I listened for his footfalls to stop by my bed
Then they stopped as my heart pounded my whole bein' filled with dread.

What would I do if he touched me or spoke with hollow tones?
A chill raced over my body and I ached in all of my bones.

Then a cold wind softly touched me and I shook with a sudden chill
I gathered my covers about me and braced with all of my will.

I recalled the stories about him and how he was lookin' fer his friends
So I said "Welcome Home Compadre, you can ride with us on the wind.

Then his footsteps slowly left me and jingled on out the door
The door creaked together softly while the other cowboys snored.

And I wondered should I tell them would they believe the thing I saw?
Would they laugh and call me crazy that I had a dream that's all?

But I know that I had a visit from a sad and lonely spirit wind
And never more will I fear him when he visits his cowboy friend.



© TOM HANSHEW 9/2001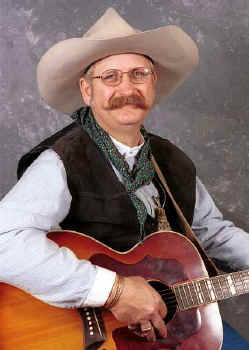 TOM IS PLEASED TO BE ASSOCIATED WITH

Olden Days Carriage Services!
We're located on North Main Street
In historic downtown Eureka Springs, Arkansas

OWNER: TOM WEST ~ 479-981-1737

CLICK HERE

Tom's Poetry
*Page 1

*THE VISIT
*EYES OF A COWBOY
Eyes of a Cowboy

He stepped out of his pickup truck and walked over to the corral
I watched him out of the corner of my eye standing quiet and tall
When I finished saddling up the colt I looked him up and down
He looked like a cowboy although he had just come from town

It wasn't in the way he dressed but he was wearin' a hat and boots
Or the fancy yoke cut Cowboy shirt that fit him kind of loose
His jeans were creased and ironed and looked like they was new
But when I looked him in the eyes I saw that he was true

The soft quiet determination that reveals that common bond
And only a life with horses can make them look that warm
You see it at the rodeos on the older men who've lived the dream
It's like the cool clear mountain run off that gently fills a stream

He nodded and I could see the appreciation shinin' in his eyes
As he watched the colt I was working stand quietly and sigh
They say that the eyes of a man are the windows to his soul
A lot of folks are smarter than me and I guess they ought to know

True horsemen know and recognize the calm even in a storm
How love and quiet compassion can keep you safe from harm
No it's not the way you wear your hat or a shiny buckle's glow
It's in the heart and soul of Cowboys that their eyes always show

Many years ago there was a man that I loved and knew well
He said if you look a man in the eyes you can always tell
He may lie to you using words or trick you with his hands
But his eyes will always give him away capturing the man

A lifetime spent with horses teaches calmness in your soul
A oneness with god and nature like things honest and old
Grandpa always had that look and my dear old daddy too
In their eyes you could tell they were cowboy through and through

Now as I look at this man I see the same look in his eyes
That same quiet strength that I know and recognize
And my heart fills with pride as I look and understand
I see the eyes of a Cowboy in my son growed into a man.

© 12/29/02, Tom Hanshew


Tom was raised on a gentleman's ranch in Johnson County Texas. His first trip to the big city was with the FFA. A trail hand, on a train ride, back from pushing a herd to Kansas wasn't as wide eyed as he was in Houston town. He has always kept that wonder and it serves him well. It shows through his music and poems.

The past thirty years have been spent raising kids, horses, and cattle. He has raised award winning Galiceno Horses. He can push cattle, be an amateur vet, and dress a steer for Saturday night cookout. Ask his observations on A.I.in' cattle. He is no stranger to the show ring, from county fairs to Ft. Worth and Houston stock shows. His children have followed in his footsteps, Kandice by showing winning cattle, and earning the Johnson County FFA "Top Hand" Award. She also has a start of her own herd of award winning Galicenos. Her mare, Benita Zanta Rojo, is featured in "Horse and Horsemanship" representing the Galiceno breed as well as being the basis for several of the "BREYER" model horses. His youngest daughter Dena has followed in his foot steps for music and poetry. She has won many state awards with her clarinet and has written some fine poetry.

Tom has been interested in music and the guitar since early childhood. At the early age of twelve, he met Bob Wills. That was when the "bug" got him. Tom's love for cowboy music shows in the way he has of presenting his own interpretations of the standards and his original songs. His poetry comes from the heart as well as his experiences. He has entertained from Alpine, Texas to Charleston, Illinois and hundreds of points in between. He now resides with his beautiful wife Kristy in Springdale, Arkansas.